It's been a big couple days of basketball. Yesterday KD announced via The Players Tribune that he will be signing with the Warriors. Today a local bald man in Idaho fooled the world that MJ was training for a return to the NBA.  It may not be the real MJ, but the film don;t lie. It's safe to say he will be getting a call from an NBA GM here shortly. His offensive game is a mystery, but his defense is impenetrable. He perfectly directs his man to the corner leaving him less room to operate, cuts off the baseline forcing him back to the middle. TEXTBOOK D. But back to KD and his decision. Since yesterday, I've heard a lot of complaints that no one will be able to beat the Warriors next year, including me. That was until today when I laid my eyes on the new age His Airness. So get ready Warriors, fake MJ is here and he's bringing some good friends from along the way with him for that number one spot.
PG– Obviously this is Derrick Rose pre-injury. Don't let the love handles fool you, dude can fly.
SG– Fake MJ in the Bred 11's.  No brainer team captain.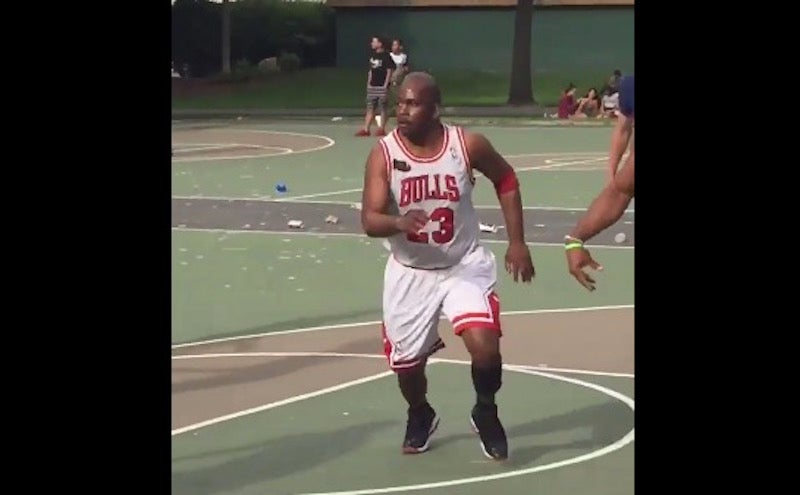 SF– Double padded elbow sleeves Lebron James. RIP Harambe.
PF– Mexican Charles Barkley. Part of the 50 greatest players of all-time. I DARE Draymond to kick him in the juevos.
C– Young Shaq cashing checks. BBQ Chicken.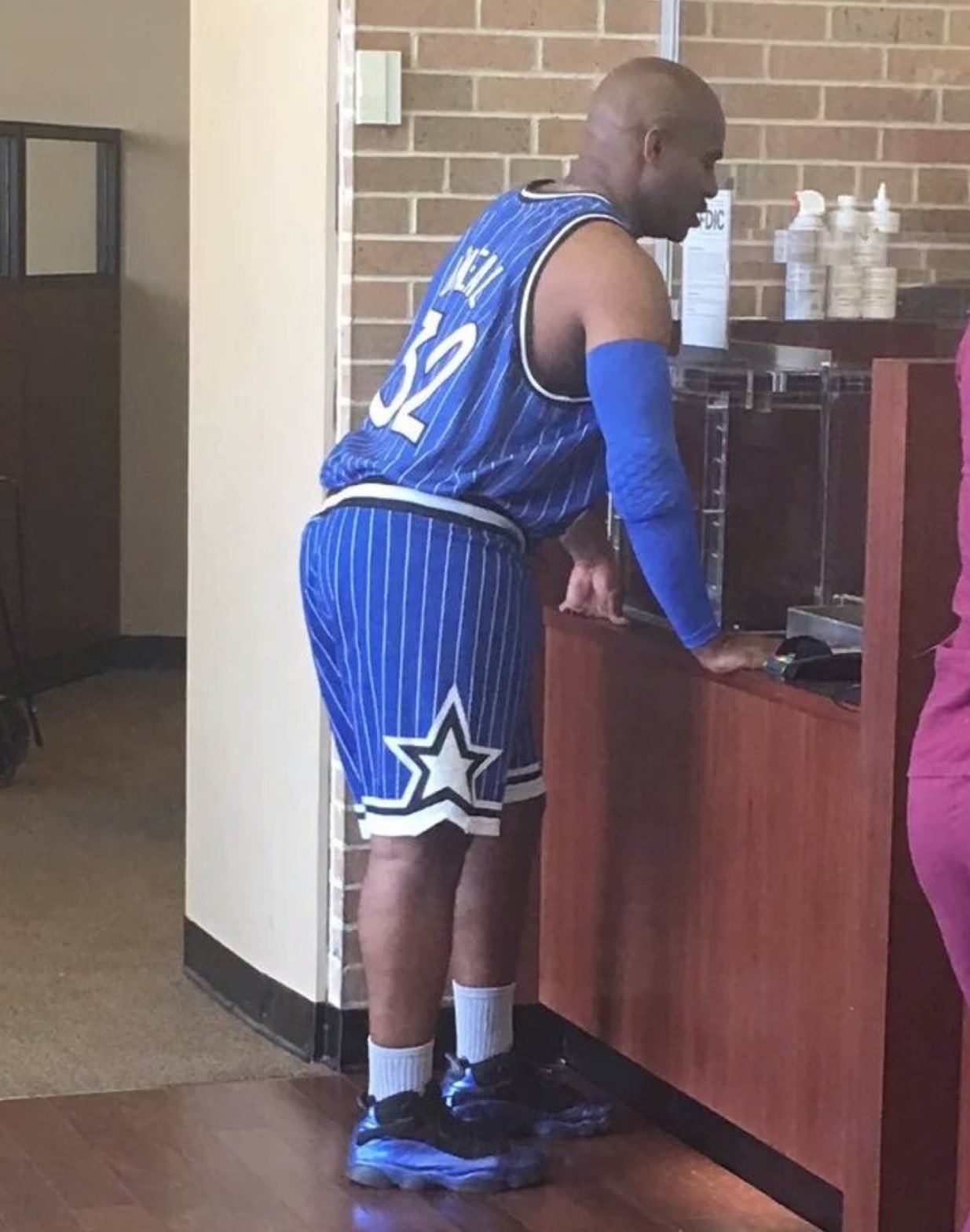 Look the part, feel the part, play the part. And fuck you KD for making the NBA no fun.